Chez Papa is an institution in downtown Johor Bahru. The French restaurant is an expat favorite and attracts many from Singapore as it is a quick trip over the causeway for fine food at a great price.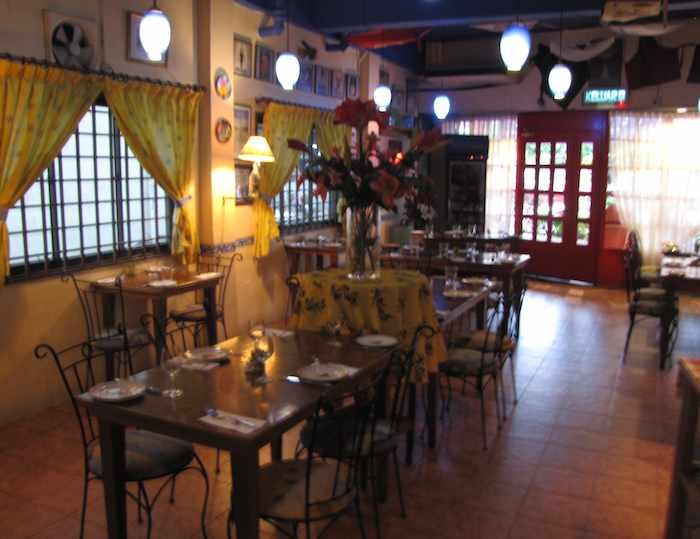 The downtown location (near Plaza Pelangi) is very convenient to those living in JB town, as well as visitors from Singapore. As you enter the restaurant your step into an oasis of calm and feel you have entered a small restaurant in rural france. The service is also remisent of rural France (rather than the brusk service found in Paris). Though the stereotype of difficult service in France, is quite overblow, in my opinion.
Chez Papa French Bistro is an excellent fine dining restaurant and a great bargin when compared to other fine dining options. It has a cozy, warm atmosphere which provides a nice respite from the bustle of daily life.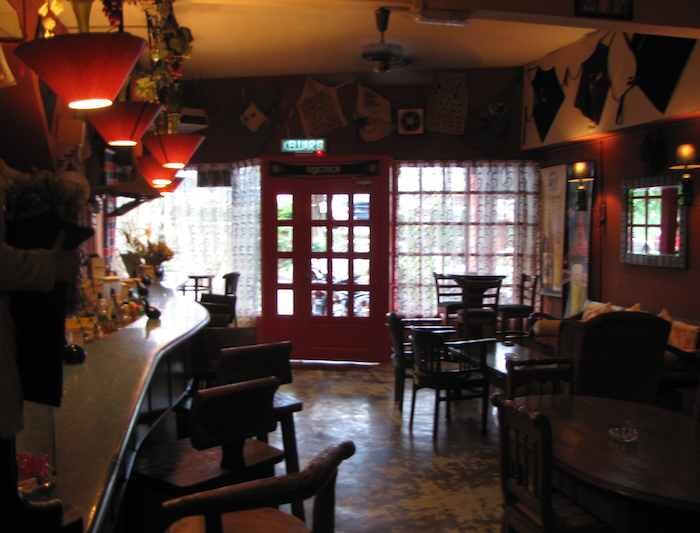 The menu at Chez Papa offers plenty of options to chose from. I have twice ordred the Salade Nicoise which was excellent each time. I am not someone that orders salads normally. But, I have noticed, one of the things that the best restaurants offer is great salads. They use great ingredients and know the importance of doing the relatively simple things well. A good salad is often an indication of a well run kitchen.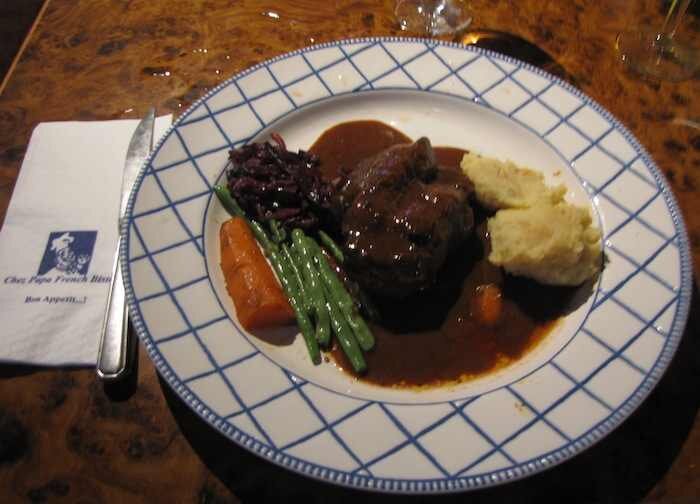 On my first visit, my main course, the Lamb Stew, was excellent. It was hot and scrumptious with large pieces of lamb and vegetables that we just right (not overcooked, which is so easy to do) and just the right amount of seasoning. It was also huge: I could finish it. The other time I ordered the salad I couldn't finish the mean either as it was too much. I can't remember what it was, but I remember it was great. The photo, above, shows my 3rd meal, steak, which again was excellent.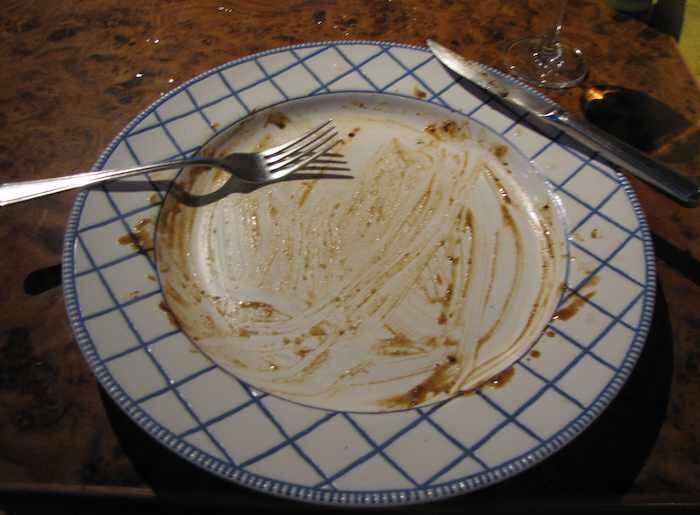 The food is excellent and the portions are large. By not ordering a large salad I was able to finish. Still the salad is so good I will still get it often. If I get to take some leftovers home that is ok.
I look forward to returning and trying many of the other items on the menu. This is a great restaurant whether you are an expat ready for a reminder of great food from home, or someone just looking for a great meal. Their web site has a menu, which is quite nice as you can get a feel for what you would like.
Address: 38 and 40 Jalan Jaya, Taman Maju Jaya, 80400 Johor Bahru
Contact: [email protected], Phone: + 607-3334988 Fax: + 607-2373888
Hours: 6 PM every night and last order is at 10:30 PM. You can enjoy a drink at the bar if you arrive a bit early.

View Larger Map
Related: The Village Briyani Cafe, Indian Restaurant – Mee Bandung at JB Station Kopitiam – Sala Huddin Bakery, Johor Bahru