The Wadihana Condo are located in the central business district near CIQ. The units are large, over 1,500 square feet. The condo is located downtown, near City Square and Danga City Mall.
The condo residents enjoy a pool, gymnasium, tennis court and exercise room. As with the other condos expats favor, Wadihana Condo has security personnel on site 24 hours a day.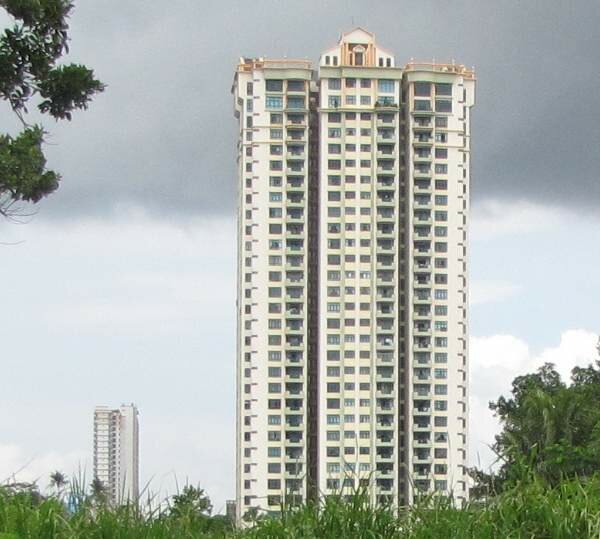 The large size of the units and layout means each floor has only 6 units. The condo building has 29 stories, making it one of the tallest buildings in JB. The units have full bathtubs and large balconies. As I mention elsewhere, condo rental agents in Johor Bahru show you the listings they have. If they don't have any listings at Wadihana you need to find another agent to show you (there are a few expats but this has a lower percentage of expats than some of the other condos).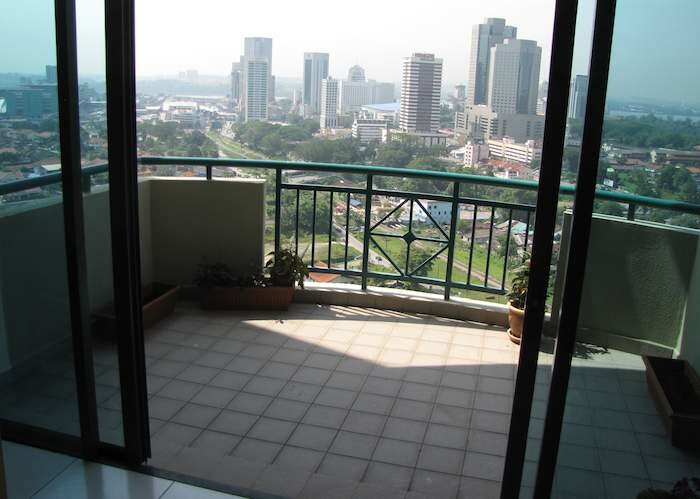 The units with a balcony facing the straits and Singapore also are fully exposed to the noise from the Indian temple right next store. This is quite loud, daily. There are also 3 nearby mosques but the sound from them is not as loud. There is also a nightclub right across the railroad tracks that is very noise very late (it seems to have been closed for quite a while, but who knows when it will re-open).
Construction goes on quite frequently in the building including jackhammering from 8:30 AM to 6 PM (even though supposedly work is not allowed before 10 AM, that is not enforced even for jackhammering that disturbs 15+ floors). There is something about the design of the building that means construction is extremely disruptive to huge portions of the building not just a couple floors as you might expect. The disruptions are common all day long for extended periods of time (months). I am amazed such constant, extremely loud disruption is tolerated by the tenants.
One of the benefits of the Wadihana is great Indian food nearby in several locations.
Monthly rental on these condo units will range between RM 2,200 and RM 3,200.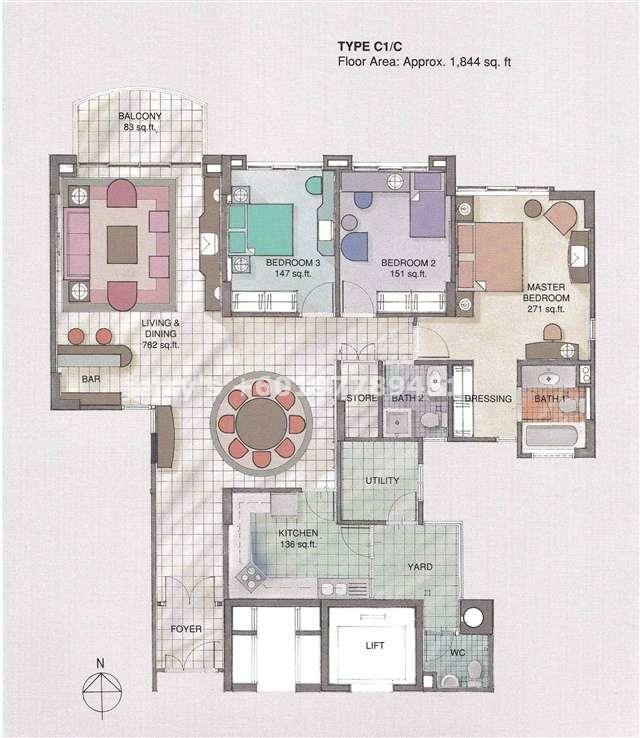 View Larger Map
Address: Wadihana Condo, 25 Jalan Mohammed Taib, Johor Bahru, 80300, Johor