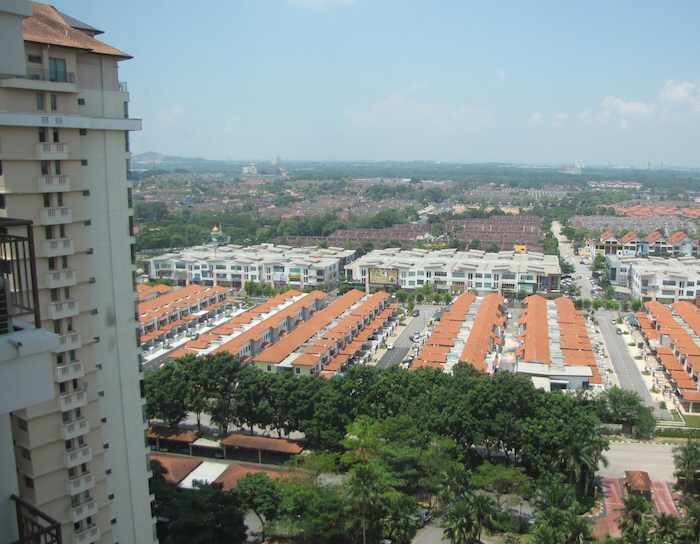 Molek Pine condo is one of the top preferences of expats in Johor Bahru. It is a bit north of city center (15-30 minutes) and therefore I wouldn't want to commute to Singapore while staying there. But the surrounding location is nice.
The condo property is very nice with a swimming pool and half court basketball court, tennis court and badminton court. The condos are very well taken care of – on the same level as Straights View in my opinion. the layouts of the condos are not as large or as quite as nice as Straits View but are good. One model has a very add "office" room that looks into the living room. I don't think that design (floor plan type a, 1190 square feet, see image below) is very good. None of the units have bathtubs, they only have showers.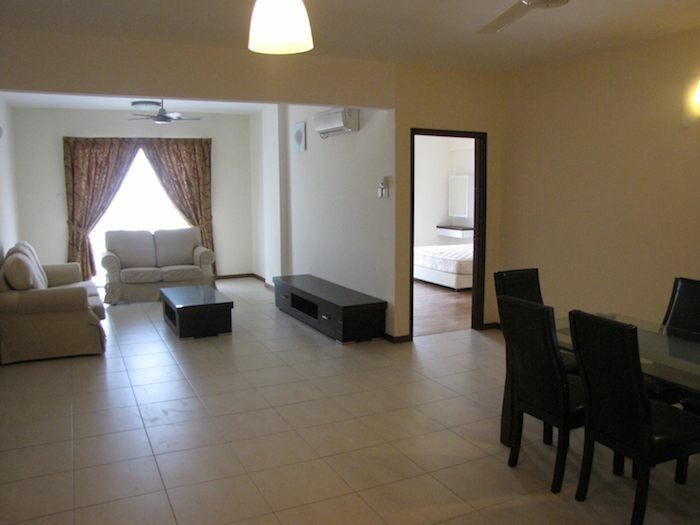 The condo is a bit away from noise sources which has value yet just two blocks away there are a wide variety of shops and restaurants. The area was a pleasant surprise, to me. There is a Carfour within 2 km and a large open market next door.
One plus of being fairly north of the city is you are nearer the huge Jusco and Tesco shopping malls. I have only visited that Jusco once, but it was a complete mess. For those from the USA, think of the worst Walmart or K-mart you have seen and that was about how it was. Normally Jusco is very tidy, with good prices and reasonable staff. I am not sure why that one was so bad. The one in Parmas Jaya is very nice. The rest of the mall in Jusco is very nice and I imagine one of the top malls in Johor Bahru for Singaporean visitors and expats.
Tower 1 condos (built first), has small balconies. Tower 2 (built a few year later, has no balconies). A 3rd tower is being built, now. And while tower 3 still isn't finished they are marketing tower 4 already.
Prices will probably range from RM 2,500 to RM 4,000 a month.
Related: Straights View Condo