The Sri Mulia Condominiums in the city center. The building is a mid-rise condo on the west side of downtown about 10-15 minutes from CIQ.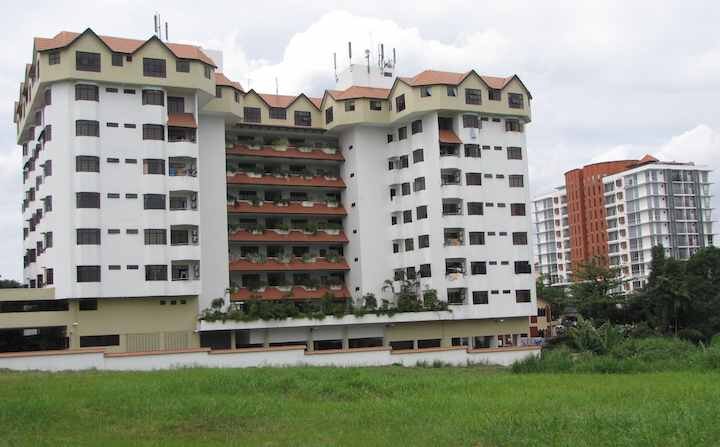 These condos offer expats a large condo near downtown and the causeway and should be popular with expats commuting to Singapore. The building has fewer, and larger, units than many of the other condo buildings in Johor Bahru. The condo residents enjoy a pool and tennis court. As with the other condos expats favor, Sri Mulia Condo has security personnel on site 24 hours a day.
The area appears to be very quiet – there is a large grass lot adjacent to the condo (I would imagine it will be developed at some point). The area is a bit away from much within easy walking distance but there are a few places to eat and in a short car ride or a bit longer walk you can get to downtown. The condo is near the Thistle hotel.
You will have to look a bit harder to find an agent, or owner, with a condo available here, given the total number of units.

View Larger Map
Address: Sri Mulia Apartment; 24, Jalan Abdul Samad; 80100 Johor Baharu Malaysia
Monthly condo rental prices are likely to be around RM 2,500 to RM 4,000.