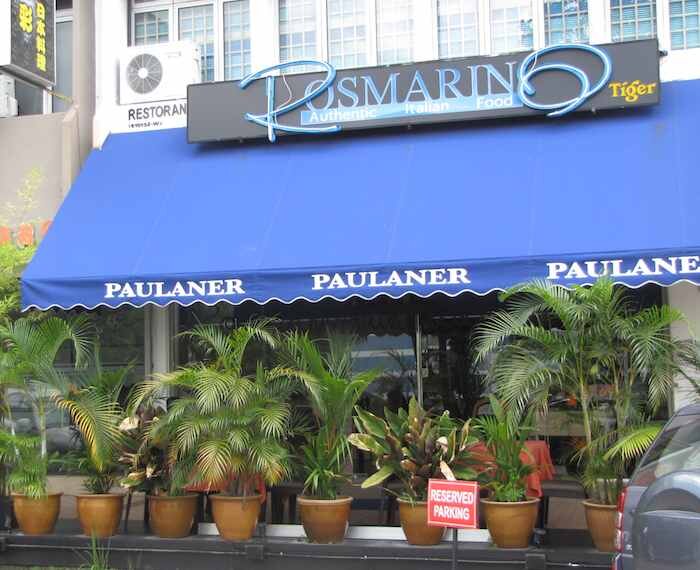 Rosmarino Italian restaurant is another very good Restaurant in downtown Johor Bahru. It is located a block from Plaza Pelangi. Expats will enjoy a taste of home and others can get a nice example of Italian cooking. The food I have had has been excellent. The restaurant is nicely appointed and has a outdoor seating (though I don't really see it as a great location – they do have plants but still you are just on the sidewalk facing the parking lot).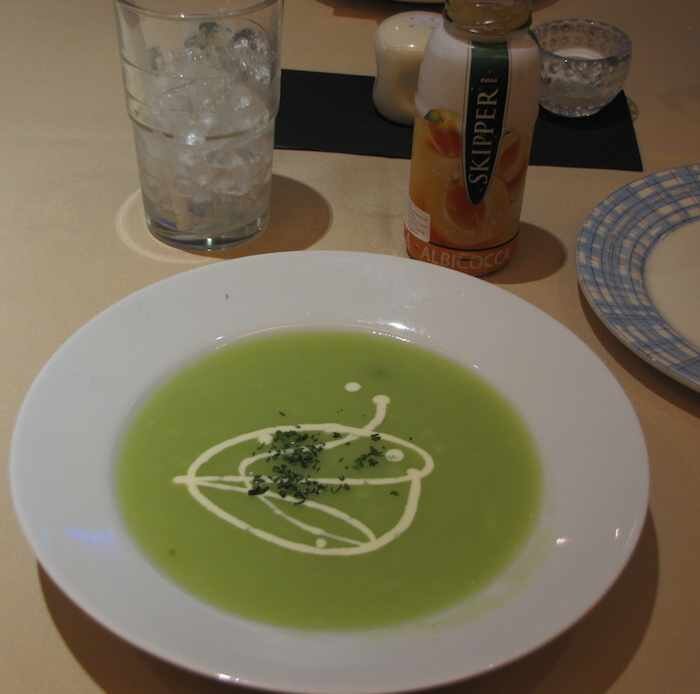 The set price lunches are really one of the great bargains I have found so far. For just RM 15 you get a nice soup and an entree. The food is excellent and I have been 3 times and enjoyed new dishes each time. The regular prices are quite steep, especially for Johor Bahru. It seems like RM 50 for a dinner would be on the cheap side and easily it could run RM 100 for a drink and meal.
I highly recommend the lunch deals. And for those with plenty of money the dinners (or just ordering off the normal menu at lunch) I am sure would be excellent. The service I would say is good even very good. Still it isn't quite as warm or somehow seems something is not quite there for the best fine dining. Overall, I like it and think it provides another great option for fine dining in Johor Bahru.
Related: Chez Papa French Bistro – Village Briyani Cafe, Indian Restaurant – Jumbo Seafood Restaurant in Singapore