The Sky Executive Suites @ Bukit Indah, by Setia, is also known as The Sky. Two 25-story towers hold 364 units with built-up areas ranging from 751 – 2,778 square feet. Completed in 2013.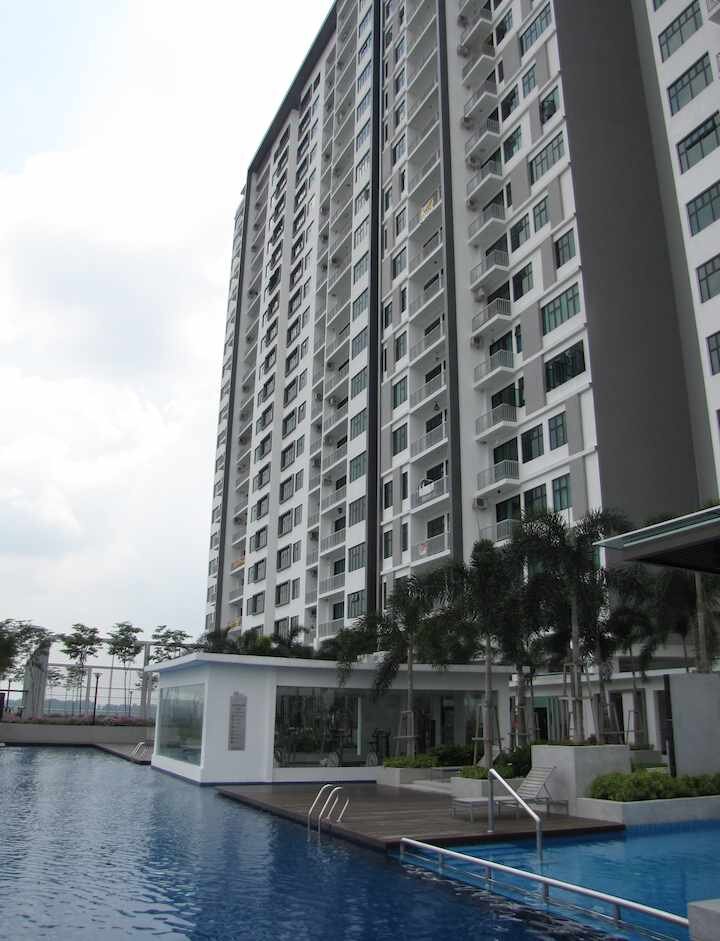 Rents range from 2,000 MYR/month to 4,500 MYR/month. Purchase prices range from 400,000 to 800,000 MYR (for 1,516 square feet which is about 500 MYR per square foot).
Walking distance to Tesco (right across the street), Giant (1 block) and Jusco (a couple blocks to this large mall). Hotels nearby include Pariss Hotel, Euro Rich Hotel and Granada Hotel.
Facilities at The Sky include gated access with 24 hour guards, swimming pool with wading pool, barbecue area, covered parking, gymnasium, jacuzzi, tennis court, sauna and nursery.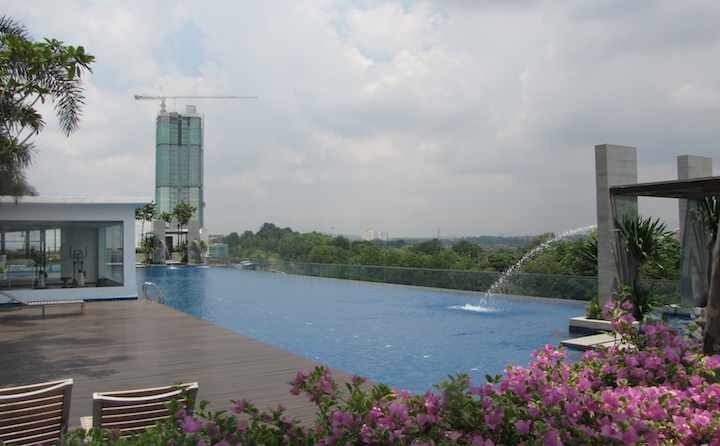 It has a great pool, which is also quite large. The best pool in JB (for now).
The location is great to walk to many great restaurants and stores, and a small park. Maybe the best option in JB. The units themselves are a bit expensive for what they offer it seems to me but we will see how the market reacts.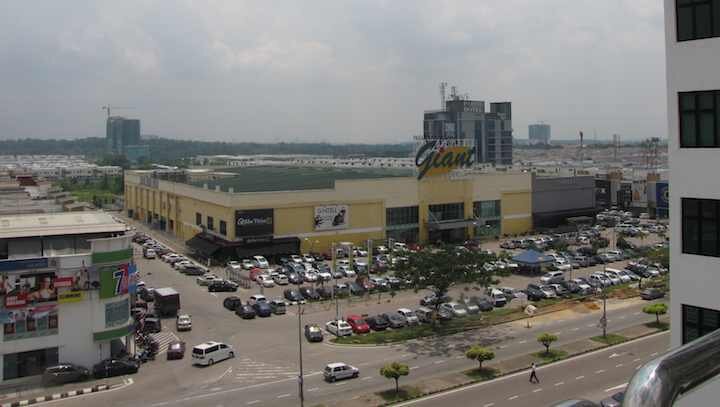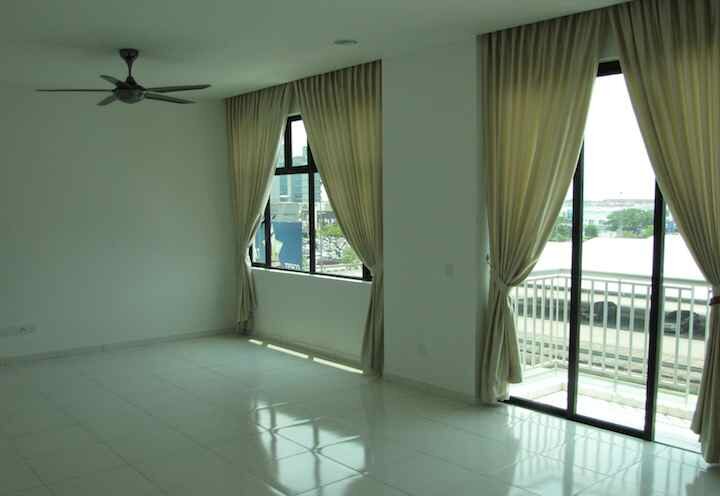 See full screen with condos and restaurants in JB
Address: 15 Jalan Indah, Bukit Indah, Johor Bahru, Johor, 81200
Setia, is building another condo complex nearby (as are several others): I believe Setia's aims at increasing the luxury in the new units.