Setia Sky 88 and Twin Galaxy are located right next to each other near KSL Mall and Plaza Pelangi in Johor Bahru CBD. Here are a few photos of the progress so far. The Setia Sky 88 site had nothing going on for months but lately has had some activity.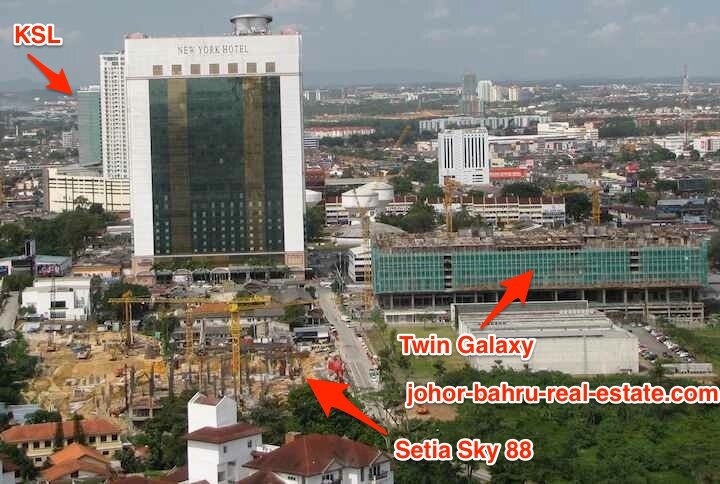 See our post from February 2013 on the Construction Progress for Setia Sky 88 and Twin Galaxy, one year ago.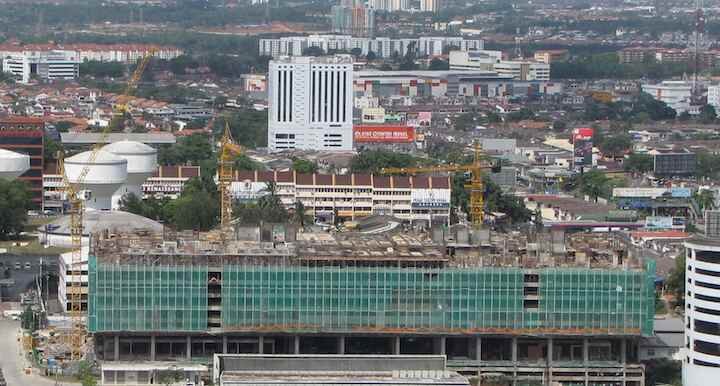 Twin Galaxy has been nearly continuously busy and is rising quickly.

There are high rise luxury condo springing up all over JB. Several seem to be above the 20th floor already and some are just starting out and closer to Setia Sky 88.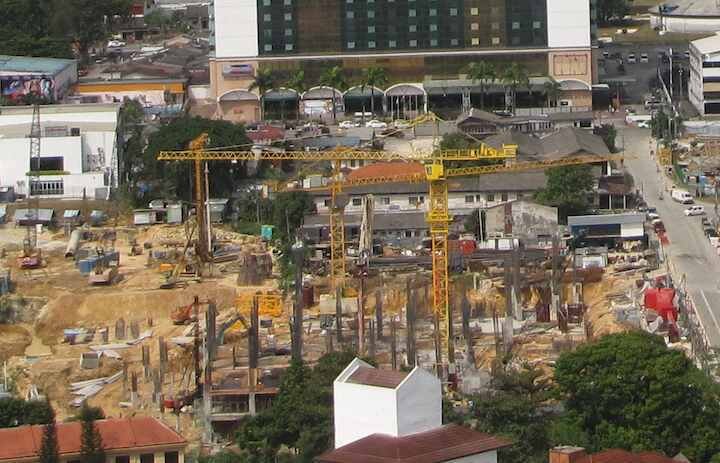 Related: D'esplanade Residence @ KSL Mall – Aster Court Condos: Rent 1,800 to 2,200 MYR per month – Singapore Market Impacts on the Johor Bahru Real Estate Market