The D'esplanade Residence condos at KSL mall in downtown Johor Bahru should be ready soon (I would guess in late 2012 or early 2013). The official site has little no sales information but does have some floor plans.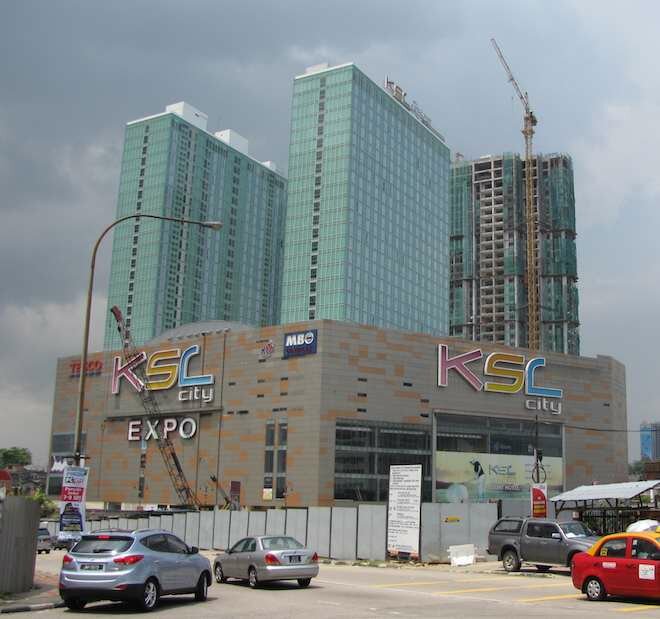 The condos sit atop the KSL Mall and next to the KSL hotel.
Units for sale include:
RM 879,000; 1,465 square feet; 11th floor; 3 bedrooms; 3 baths.
RM 980,000; 1,700 square feet; 3 + 1 bedrooms; 2 bathrooms, swimming pool view.
RM 1,124,000; 8th floor; 1,874 square feet; 4 bedrooms; 3 baths
Price per square foot on units is close to RM 600.
The hotel is already open. They seem to like calling it an "integrated resort" – as far as I can tell that just means it has a spa attached to it. I have seen rates from RM 200-300. The closet tower is the hotel, I think.
Related: Setia Sky 88 condos – Wadihana Condo – Condos in Johor Bahru, Malaysia