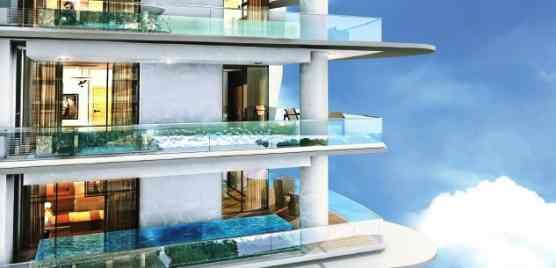 Blue Infinity is planning to provide a new level of luxury in Johor Bahru including condo with small pools and two level condos. Their floor plans show the layouts of the options which range from 1,300 square feet to 4,400 square feet.
Blue Infinity will be located between Permas Jaya and Pasir Gudang which is a bit out of the way today. I expect they figure a 3rd link in the east is likely which could make this location more appealing than it is now. Even so, the new highway makes this location reasonably close to the causeway.
The development will also include bungalows.
I don't see any pricing or timing details available yet. I would expect these will likely be the most expensive condos in Johor Bahru (until someone else tops these).
Related: Setia Sky 88 – Paragon Residences – Iskandar Housing Investment Considerations – Horizon Hills Housing Estate